SHOW YOUR WORK

This book is an excellent read for anyone interested in the ins and outs of putting your work out there for all to enjoy and benefit from. Austin Kleon covers a range of topics, including why you should share your work, how you should share your work, what you should share, and the hardships that may accompany "putting yourself out there." Not everyone is going to appreciate what you share, and some people just want to tear others down.

I found a lot to agree with in this book. Before I read it, I would have to admit that I thought of sharing work only in terms of those things that you produce and are completely satisfied with. Kleon makes several points about this. First, the author urges the reader to consider sharing not just the work you produce, but the things that inspire you to produce, and the story behind your work. Those things can be just as interesting, and add an equal (even more) value to peoples lives. I suppose the crux of this argument will fall on whatever your intensions for sharing are. If your intentions are to add value to your community and inspire others to create for intrinsic reasons, then you're like to agree with this point. If your goal is to get people to admire you or your work for that purpose only, then sharing your inspiration may seem like a waste of time.


I also found a few things that I didn't agree with. The book ends on a note encouraging readers to monetize what they're sharing. If your going to add value to the world, you should be able to seek a reward for that. But it shouldn't be the driving force. I tend to put a lot of my work out there, and I've never thought about making money off of it. I think it corrupts the spirit of a sharing community, and in order to charge for something you have to limit people's access to the full product. Personally, I tend to spend less than a second looking at a sample of something that someone wants me to buy; and the percentage of things that I buy after looking at it for a second, is probably somewhere around 1% of 1%. On the other hand, I tend to spend more time appreciating things that are offered free of charge; furthermore, I'm more likely to share something (not money) of value that I've created in return.


All in all, I enjoyed the book and would recommend it to others. It's full of great information and thought provoking ideas. If you're at all interested in either information sharing or marketing, you'll find a lot of applicable information. While I didn't agree with everything Kleon proposes in this book, I feel like I definitely grew in my conceptualization of sharing my work.
Powered by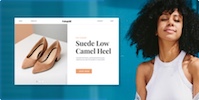 Create your own unique website with customizable templates.