Show Your Work

By: Austin Kleon

Chapter 4 -
Quote:

Questions:


What's worth sharing? Should you share your "cabinet of curiosity" separate from your own work?

Connection:


While I tend to share regularly and feel like I'm pretty active in several communities, I've never really considered the value of sharing my inspirations or other people's work, but it makes sense. If I find value in something, why wouldn't someone else. If something inspires me, why wouldn't it inspire someone else. I get inspiration from all sorts of things. When I hike in the mountains, I constantly scan above me for potential climbs, or routes up peaks I might scramble to the top. They draw me in. In the same way, I tend to draw inspiration from conversations or by tuning into the exciting and creative things other people are doing. If that inspiration fall on me and is not passed along, it loses its reach.

Epiphany:
​

If something inspires you, pass it along.

Chapter 5 -
Quote:

Questions:What's the best way to tell that story? Can you tell the story with the way you chose to share your work?
Connection:
This is a part of sharing that I think is most often overlooked. It's easy to take for granted that other people will automatically find value in what you share. The reality is, most people will spend only moments looking at what you share before they make a judgement. Without finding some way of drawing them in, no matter how amazing your work is, it will be lost. Beyond that, the story behind your work is a huge part of your work. It contains a lot of value. It's your process. Some of the most interesting things I've come across have been background stories to some other thing. I recently read a book by

Yvon Chouinard

, about how he founded the clothing company - Patagonia. While I like Patagonia as a company, I found it tremendously valuable, and entertaining, to hear the process behind the company. For me, it didn't translate into any sort of increased customer loyalty, but I could see how it might.
​Epiphany:

Every good product needs and equally good story.

Chapter 6 -
Quote:


Questions:How do you know what you know? Or, that what you think you know is accurate?
​
Connection:Sharing your knowledge is important. As a teacher, I don't need convincing. But, when it comes to learning, if there's one thing worse than no information, it's wrong information, and the internet is oh so full of it. I regularly peruse through youtube watching videos about rock climbing (I know it's lame), and I've often come across instructional videos made by people who think they know how to use some climbing system and winding up putting out some incredibly dangerous misinformation. What's worse, is the number of likes and shares these videos garner from other too inexperienced themselves to know any better. While most things are not this obviously dangerous, it reinforces the point that, if you're going to teach something you better know your stuff.
​Epiphany:

If you're going to teach something, make sure you know your stuff.
Powered by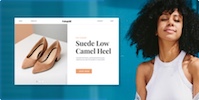 Create your own unique website with customizable templates.