Show Your Work


​By: Austin Kleon


Chapter 1 -
Quote:

Questions:

What do you gain from sharing your work? Is there any interpersonal benefit, or creative benefit to sharing your work without receiving feedback? Are there best ways to share your work in order to create interaction rather than just throwing it out there? How do you know if what you have is worth sharing?

Connection:

Well, I'm certainly no genius, so this is good news for me. I really like the idea of sharing your work. I do think it has intrinsic value. Sharing your work regularly can generate community which can provide feedback. In addition, sharing your work can be exciting and inspirational. Sometimes it can be motivating. I like to share work things that I feel will create some added value in other people's lives. For example, my teaching website contains some of my more creative lessons. If I feel like I took time to create a really fun lesson, I want it to go beyond my classroom and benefit others. My hope is that it not only saves others time and energy, but also stirs some creative idea in them.

Epiphany:

By sharing your work, you can benefit while benefiting others.

Chapter 2 -
Quote:



Questions:

Are people really as interested in the journey as they are in the result? Is there a best way to share your process? How much information is ideal?

Connection:

This resonates with my own interests personally. As I consider the people I follow on social media that I don't have a personal relationship with, I realize that I'm drawn in by a photo, but what I really want is the story behind the photo. It has so much more value to me. It not only can inspire me in the same way the photo can, it can provide me with valuable information to improve my own experiences.

Epiphany:

While we tend to think of artists in terms of their paintings, the process by which those paintings are created has equal, sometimes more, value.

Chapter 3 -
Quote:

Questions:
Why daily? Is there really value in quantity? Connection:
I think the second question is a bit easier to answer. This chapter talks about the benefit of regularity. If you consider that the goal is to build a following to generate interaction, it makes sense. People want to be fed or they lose interest. More importantly, it can break you out of the deadlock of thinking that everything you put out their has to be a masterpiece, and it can force creativity. As they say, necessity is the mother of invention. If you challenge yourself to share something every day, you'll have to get creative. I've experienced this as I've gained a small social media following on a page where I share outdoor adventures that my friends and I have gone on. The thing that will stagnate a community quickly is long absences. People don't need to have their minds blown every time they see something you created. Especially if the point is to inspire them to create rather than envy. Epiphany:


There is value in quantity, if the goal is generate interaction.
Powered by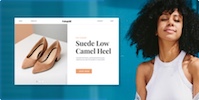 Create your own unique website with customizable templates.