Sirolli's book, Ripples from the Zambizi, reinforced for me that education must be a relational experience, two - three - four way communication and collaboration, a hierarchy that places the students at the top and the teacher at the bottom. While this sounds contrary, a serious look at the life experience and wisdom of Sirolli reveals not only that this is the best structure for a classroom community, it is the only way to create self motivated learners.

First, let me explain what this book is about, and why I've connected it to education. As a young man, Ernesto Sirolli spent seven years in Africa, working for an Italian NGO on projects of economic development. One experience in the Zambizi River Valley of Southern Zambia, changed his outlook on the fundamental aspects of what it means to help others. Sirolli and his team went to the Zambizi with the idea that they would teach the Zambians how to grow food. Right away, this should sound absurd. People had been growing and eating food in Zambia long before colonial European civilizations existed. But, Sirolli believed that, as Italians, they possessed a wisdom superior to the Zambian people when it came to agriculture, and were certain that all the Zambians needed was for the Italians to teach them the skills of modern agriculture. From a purely Eurocentric perspective, this made complete sense. Industrialized agriculture, after all, was one of the most influential developments in Europe, leading to economic prosperity the likes of which the world had never seen before. Sirolli and his team took one look at the fertile banks of the Zambizi, and decided to plant there. The idea was that they would foster a modern industrialized agriculture project, utilizing the latest technology and heavy equipment, and eventually turn the whole thing over to the local people. This, they believed, would have long lasting economic benefits for the entire valley community. But, it was not to be so.

Right away, their efforts were frustrated by a reluctance on behalf of the locals to engage and help with the project. This outraged the Italians, who saw their reluctance as laziness and a lack of foresight. One morning, just as the crops had fully ripened, the Italians made their way to the bank of the river to take an account of all they had accomplished. What they discovered horrified them. Someone, or something, had consumed, trampled on, and destroyed every last crop they had planted. As it turned out, a large group of hippos living in the river, had waited patiently for the crops to ripen, and just as the tomatoes and zucchini reached their full juicy potential, they emerged from the river and gorged themselves. Why didn't you warn us about the hippos? Sirolli chastised the locals. "Because you never asked", they responded. From that experience, Sirolli learned a valuable lesson - if you want to help someone, "Shut up and listen!"

This experience, while it exemplifies the ridiculous nature of the intransigent western approach to economic development, it certainly is not the most sinister. Sirollo remarks, "At least we fed the hippos." Other efforts have been far more damaging to local cultures and environment. Sirolli explains that the problem is routed in the way westerners approach helping people. He explains, "We either patronize them, or we are paternalistic." What he means is, we either treat them like they are incapable to getting along without our oversight, or we subjugate them into serving our needs, using the excuse that they're at least better off than they were before (or so we'd like to believe). From this, Sirolli argues, if people don't want to be helped, leave them alone. Therefore, "the first principle of aid", he asserts, "should be respect."

In his book, Sirolli outlines example after example in which he took a completely different approach. He describes his work in impoverished communities in Australia, where he was able to help several people start successful and sustainable business that were, above all, routed in the passions of the individuals who live in those communities. One such story is of a small group of fishermen who found themselves unable to compete with large commercial operations moving into their area. The fisherman were passionate about their trade. Each came from a long lineage of fishermen, and were reluctant to give up. What's worse, the local government tasked with funding entrepreneurial ventures refused to back them, and probably for good reason. Sirolli points out that, moving forward there was no hope for them to compete if they continued in the same way they had fished and marketed their product for generations. On the other hand, it would be futile to ask them to turn from their passion, not to mention illogical. After all, each of them were expert fishermen. Sirolli, along with the fishermen, devised a plan to alter their marketing strategy. They would use their strengths to their advantage. Moving forward, they would market their fish as high grade in order to sell to the fast growing sushi market in nearby cities. This required some steps that were beyond the ability of the fishermen themselves, and that's where Sirolli found his place. He used his expertise to have the fish tested in order to ensure it's quality, and located a master Itamae (sushi chef) to train the fishermen on how to handle and prepare their catch to make it acceptable to the high end sushi market. Turns out, their fish was perfect and quickly gained high demand. In this way, Sirolli explains that the teacher must be a helper, and as such, a facilitator of passions. In other words, the traditional higherarchy has to be flipped upside down.

In education, traditional classroom are structured in very similar ways, and it requires some imagination to apply the lessons of Sirolli's book. What if, as educators, we spent more time listening than speaking. It would require placing the tools of learning in the hands of students, providing lots of time for exploration and play, and ultimately being open to a variety of results. For example, I currently student teach in at a continuation school. The nature of the environment means that dealing with a lack of motivation is a regular theme. I recently checked in on a student who is regularly off task, if at all present for class. The students were supposed to be using ipads to research the early lives of Hitler, Stalin, and Mussolini using a predetermined list of online sources. Instead of researching these figures, he had become enthralled in the airplanes that were developed during WWII. He wanted to show me what he'd found and tell me all about the differences between German and American planes. I asked him if he'd be willing to continue his research and present his findings to the class. He agreed and was excited to do it. I don't know if he has a future in aeronautical engineering; he may. The point is, his development of research skills and knowledge of WWII aerospace technology was self directed, driven by his own intrinsic interests. I was a facilitator of his interests by providing the tools and guidance necessary for him to learn. What's more, the entire class will get to hear a presentation on WWII aerospace technology, something I had not planned to, nor had the time to teach.

What would a classroom look like if the role of the teacher was simply to be a servant of the students passions and interests? Would that work? To what degree should students be given the freedom to decide what and how they learn?
Powered by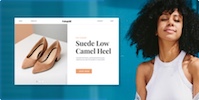 Create your own unique website with customizable templates.